Whether individual projects entail major carriageway resurfacing or minor footpath reinstatements, our fully trained and qualified labour force will complete the works to the highest standard. Our vehicles and plant items range from small pickups to 32 tonne lorries complete with hiab grab attachments and we also have a number of mobile "hotboxes" which can carry individual loads of tar up to 15 tonnes. 
We have various clients in the construction industry with projects ranging from new carriageway and footpath installations to the resurfacing of car parks, forecourts and traffic calming schemes. We have partnering arrangements in place with a number of utility companies to reinstate all surfaces after installations of gas, water, sewerage, telecommunication and electricity cables.
In the private sector we work to the same high standards on driveway or private path installations. We would be happy to provide quotes for the supply of construction materials, clamshell grab lorry hire or any backfilling and /or tarmacadam surfacing work you may have in Scotland or alternatively submit a schedule of rates for your perusal.
Should our services be of interest to you or should you require any further information please contact us on 0141 889 6223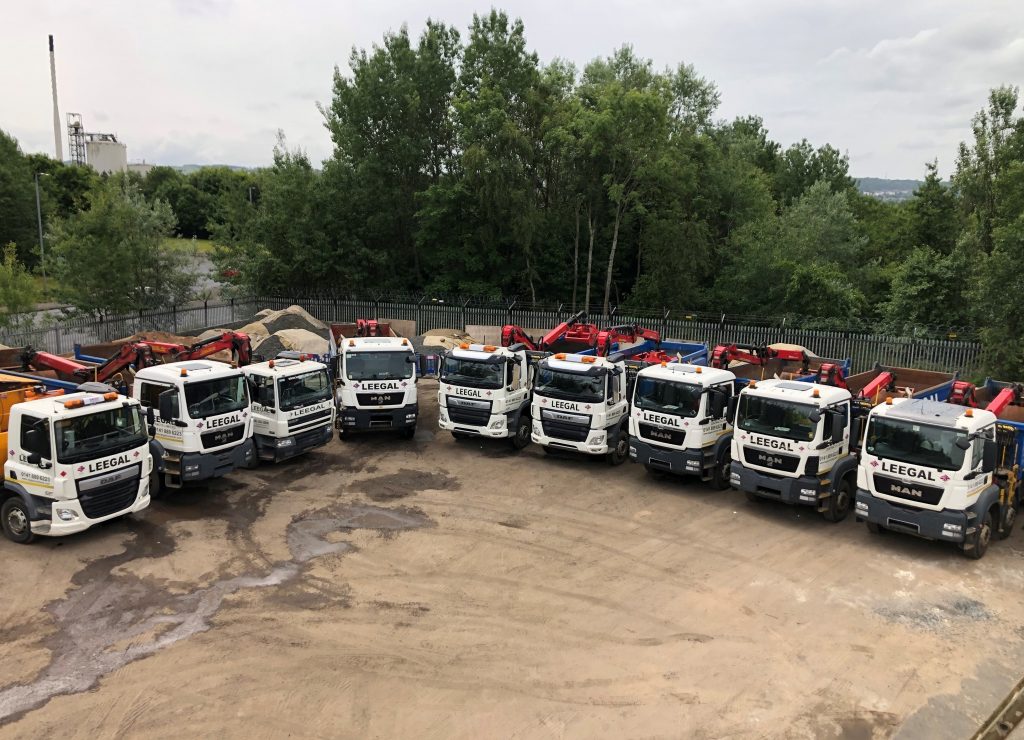 Leegal Contracts Limited specialises in:
• Backfilling works
• Reinstatement of excavations / trenches
• Road and footpath Construction
• Car parks
• Forecourts
• Private driveways
• Traffic calming / installation of speed tables
• Kerbing and drop kerbs
• Slabbing and monoblocking
• Clamshell Grab lorry hire
• Construction Material Supplies
• Spoil and waste removal